CHILDREN'S PAGE
As a new mum and in the business of dentistry, I am asked many questions from fellow mums. Educating young children to look after their teeth to improve their dental health is vital. This inspired me to create a child friendly page to answer those all important questions about how to care for your child's teeth and to include them on their journey to a healthy smile.
When should I take my child to the dentist?
It is recommended that children go to the dentist with their parents as soon as possible. At the Lockswood Dental Practice we strongly encourage this as it will let them get used to the noises, smells and surroundings and prepare them for future visits. The earlier these visits begin, the more relaxed the child will be.
You should then take them regularly, as often as your dentist recommends.
When will my child's teeth come through?
First or 'baby' teeth have usually developed before your child is born and will start to come through at around 6 months. Please use this as a guide only but remember all children are different and develop at different rates.All 20 baby teeth should be through by the age of two-and-a-half.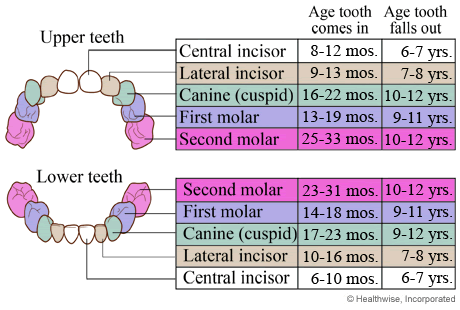 How should I clean my child's teeth?
Ready........
Cleaning your child's teeth should be part of their daily hygiene routine.
Your child should brush for 2 minutes preferably in the morning and before they go to bed.
When the first teeth start to come through, try using a suitable children's toothbrush with a small smear of toothpaste.'What sort of brush should children use?'
Set………
Try standing or sitting behind your child, cradling their chin in your hand so you can reach their top and bottom teeth more easily.
Some small children like to be in complete control of brushing their own teeth, only sucking off the toothpaste and not yet perfecting the brushing technique. Don't worry they will be distributing the toothpaste around their mouth.
It is important to supervise your child's brushing until they are at least seven.
Clean………
START at the top and brush all the teeth using circular motions. Don't forget to brush gently behind their teeth and onto the gums.
Most importantly remember to give your child lots of praise, as this will often get results and make them feel involved.
Should I use fluoride toothpaste?
Fluoride comes from a number of different sources including toothpaste and specific fluoride applications. These can all help to prevent tooth decay. If you are unsure about using fluoride toothpaste ask your dentist or health visitor.
What sort of brush should children use?
There are many different types of children's toothbrushes all which encourage children to brush their teeth. The most important point is to use a small-headed toothbrush with soft, nylon bristles, suitable for the age of your child. This is usually visible on the packaging.
We stock a range of children's toothbrushes and aids, so please do not hesitate to ask!
What could cause my child to have toothache?
Toothache is painful and upsetting, especially in children, with the main cause being tooth decay due to either too much sugar and acid, too often, in the diet.
As all parents will have experienced TEETHING - another problem which starts at around 6 months and can continue as all the baby teeth start to come through. If your child needs pain relief, make sure you choose a sugar-free medicine.
If the pain continues then contact your dentist for an appointment.
How can I prevent tooth decay in my child?
Everything your child eats and drink affects their teeth. It is not always easy to see sugars as sometimes they are hidden. Make sure you always read ingredient labels. The main cause of tooth decay is not the amount of sugar and acid in the diet but how often it is consumed.
If you have any queries or concerns about your child's teeth, please contact us for advice or an appointment with one of our dentists.
All Oral Health Information provided has been adapted from the British Dental Health Foundation.