DENTISTS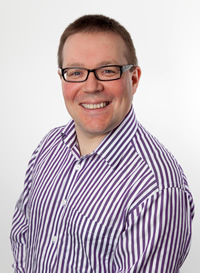 Aaron Campbell BDS FDSRCS BM GDC71717
I was born and raised in Cornwall and am a proud Cornishman. I graduated from Cardiff Dental School in 1996 and developed my career with a view to becoming a head and neck surgeon. I trained as a Doctor at Southampton General Hospital and qualified in 2003. I have experience in a number of Surgical specialties including Maxillo-facial surgery, Plastic surgery, Orthopaedics, and General Surgery.
I returned to General Dental Practice in 2006 with a view to offering comprehensive high quality dental care to my patients. I am married to Marie and we have two beautiful children, Imogen and Sebastian. I enjoy travel, eating out and I am a fanatical football fan, supporting The Arsenal.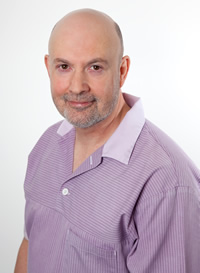 Philip Jack BSc BDS GDC68538
Whilst working in Cancer Research at the University Of Wales College Of Medicine I became interested in a career in dentistry and qualified from Cardiff Dental School in 1992. Since then I have been the principal of NHS and Private dental practices. From the outset of my career I endeavoured to develop a gentle sympathetic approach to patient care supported by high clinical standards, I carry out all work under magnification and have a minimally invasive approach.
As part of my professional development I dedicate myself to provide patients with the very best that modern dentistry has to offer. This includes attendance at residential courses both in the UK and abroad. I have clinical experience in Implantology and Dental Lasers. Having trained extensively with World authorities in aesthetic dentistry I have a special interest in veneers and cosmetic dentistry. Away from work, I have a diverse range of interests most of which gladly take second place to the demands of family life and my three children.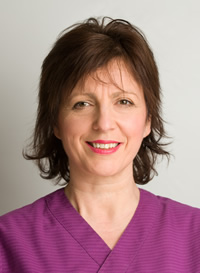 Bernadette Shipley BDS MSc GDC60562
I graduated from Liverpool in 1985 and after holding two hospital posts, joined the Community Dental Service in 1987. Here I developed my interests in treating children, phobic patients and performing root canal treatments. I obtained a Masters in Restorative Dentistry with a focus on root treatment. I have been a clinical tutor in periodontal (gum) and paediatric departments at Liverpool Hospital and offered clinical training for students in my clinic.
I continue to work for the Community Dental Service focusing on special needs dentistry including sedation for nervous patients. In general practice I endeavour to provide comprehensive patient focused care. To relax I enjoy working with my cocker spaniels, gardening and watching motor sports.